*I am continuing with my rental home re-do tips tomorrow - I am excited that tomorrow I am back at work after being unemployed since moving back to Canada. I have finally been hired as a teacher and am working on-call. I work when I want!
Now on with my story...
This was the scene at our house a few days ago:
We were having a wonderful New Year's Day brunch when the chair that has been glued countless times gave way and my husband found himself on the floor. Since there are 5 of us that sit around the table, but now only have 4 chairs, we need a solution.

This is where the chair is now
So my new and exciting dilemma is to buy a set of chairs for the kitchen to replace these:
These were hauled out of storage as we didn't use them in the last house. They were supposed to be temporary. Since I am always overwhelmed with choices and budget I procrastinated in replacing them. We have never liked them, they are too big, the kids slide back into them thus not being able to sit up properly while eating.
They need to go.
What I like is this look:
Image from Canadian House and Home
Image from Canadian House and Home
Love the mix of rustic with modern.


So I was thinking maybe this chair from Ikea either in red of black (but don't know if I really trust the quality - but beggars can't be choosers)
Or maybe I should just go with white?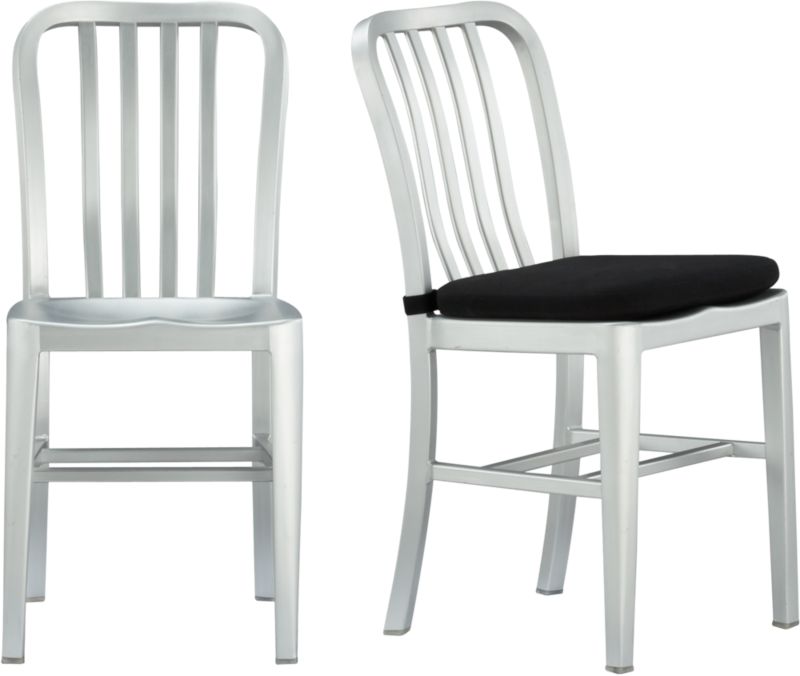 Or should I try to ship this baby up to Canada from Crate and Barrel? Maybe I will hit a few thrift stores to see what I can find. My husband says they need to go BUT since we are hoping to buy a house not to go crazy because we don't know what kind of space we will end up with.
I may put up with the table for a bit by sanding and re-staining it a bit darker, or try to find a pedestal table on Craigslist. Another option is to take my current dining table (it is an old re-finished library desk) and bring it into the kitchen. That then brings up the dilemma of getting a new dining table.
Wouldn't this table look good with some modern chairs?
Look at the can of worms that has been opened with a chair falling apart!